Services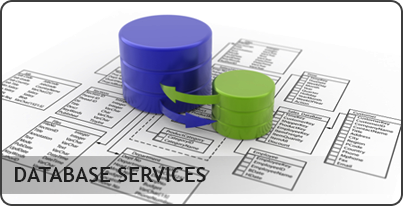 Database Consulting Services
Our database consultants are highly-skilled and experienced database management specialists and database developers committed to helping you maximize your return on investment by providing integration and implementation services. DBappsys provides services in initial benchmarking, proof-of-concept, project implementation, or long-term consulting. Our consultants can propose an appropriate services solution to suit your specific needs, and provide a variety of other project and implementation services as required. Such services might include providing complete database administration, on-site work of varying amounts, staff augmentation, and much more.
Business Intelligence & Data Warehousing
DBappsys offers end-to-end BI and DW services:
Consulting (BI Assessment, Master Data Management [MDM], Corporate Performance Management (CPM), Data Quality/Governance, Financial Planning and Analysis)
Implementation (Data Modeling, EDW Build and Support, BI Reporting, Data Quality Build, DW Testing, Business Activity Monitoring)
Analytics & Research services
Maintenance and Support
We have extensive experience using tools like Informatica, Microsoft SQL Server (SSRS, SSIS and SSAS), BO, and COGNOS, etc. for our BI and DW services. We advise clients for selecting the right BI software based upon software features or function required like:
Dashboards and Scorecards
Data Mining and Predictive Analytics
Online Analytical Processing (OLAP)
Performance Management
Data Warehousing
Extract, Transform and Load (ETL)
Query and Report Writer
Remote and On-site Database Administration Services
Through our Remote DBA services and cost-effective database administration, you only pay for what you need. We offer a range of flexible database Administration solutions which include both remote and on-site services, tailored to suit the specific requirements of your business:
Ad-Hoc engagements (both on-site and remote access)
Bucket of Hours packages, for use as needed
Monthly retainer packages (for fast response to urgent issues)
Fixed price project engagements
For small to medium business which may not have VPN infrastructure in place, we can also offer remote access solutions using TeamViewer or LogmeIn; whereby you control the availability of access into your environment.
With so many options available, you no longer have put your information systems at risk. Contact us today to find out more about our DBA solutions and learn how we can tailor a solution to suit your business.
Contact us: contact@dbappsys.com
Technical Support: support@dbappsys.com
Phone: (510) 894-6768