Services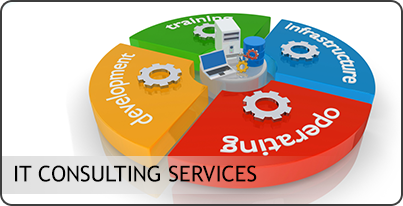 IT Consulting Services
DbAppsys with its service offerings developed over years of industry experience is uniquely positioned to provide scalable IT Consulting/Staffing Solutions tuned specifically to meet customer's resources needs. At DbAppsys, we provide IT consultants on contract, contract-to-hire or permanent basis to our customers' immediate and long-term resource needs. These consultants are topnotch technical talent ranging from Project Managers, Architects, Technical Leads and Business Analysts to Programmer Analysts in the areas of Client-Server, e-Commerce, ERP, Data Warehousing & Business Intelligence, Infrastructure & Networking other technical areas, that can do.
Systems Analysis, Design and Engineering
Legacy Architecture Reengineering
Systems Integration and Operations
Database Modeling and Development
Database Migration and Implementation
Internet and e-Business Related Development
Business Analysis work
Client-Server Development and Integration
Network and Database Administration including LAN/WAN Internet working
Desktop/Workstation Support & Help Desk
Customer Service Custom Software Development
Quality Assurance and Testing
Training and Support
When it comes to providing consultants on contract basis, we at DbAppsys can quickly put together a competent team to enable our clients to leverage the latest technology in the least possible time frame.